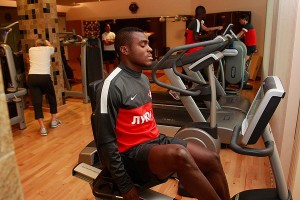 Emenike has resumed. The Nigerian striker injured for the semi-finals of  2013 AFCON against Mali has found the way of training. Unlike the first diagnosis that annoyed for at least 2 months, Emenike is back.
It is on the social network he reassured his fans: "I'm fine and I'm back in the field. Thank you for your prayers and wishes. "
Emenike has completed the 2013 AFCON with the title of top scorer with four goals.