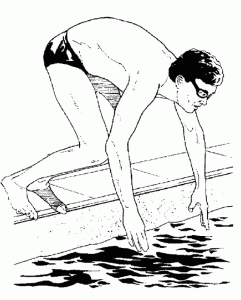 After the Madagascar swimming Championships held last month, the swimming club of Saint-Michel is organizing this weekend a competition called "Vive l'Avenir."
About 260 swimmers, from 15 clubs of the four regional leagues of the Big Island arrange to meet in the Olympic pool of the National Sports Academy.
"We made the effort to make all leagues come instead of only two last year to reach the goal of enhancing the nurseries for the future of the discipline. Also encourage swimmers to improve national records. It is a pity that the Réunionese withdrew at the last moment, "said club president, Hary Jaona Rabary.
This competition which takes a national shape aims to prepare swimmers for the African championships zone 4, scheduled from April 25 to 28 in Mozambique.