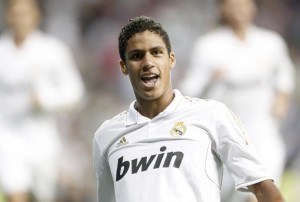 Real Madrid versus FC Barcelona at Santiago Bernabeu this Saturday, on the occasion of the 26th day of La Liga, four days after the semi-final it is the turn of the Coupe du Roi, won handily on the lawn of the Camp Nou (3 – 1).
Raphael Varane should be the holder in a Real redesigned.
An opportunity for the Martinique to confirm his capacities. Spain's Star after his spectacular performance versus Barca inCoupe du Roi, Raphael Varane is winnig at Real Madrid, one of the biggest clubs in the world.
All the major players have a reference game.
A match at which they excelled and were revealed to the whole world.
Raphael Varane decided to be at his best against FC Barcelona.
In addition to completely muzzled Catalan attackers, the former RC Lens player is gone from his headed goal to give a little more breadth to merengue victory.
As in the first leg, Varane had allowed his fellows not to sink by reducing the score from the same headed goal once more, on the lawn of the Santiago Bernabeu (1-1).