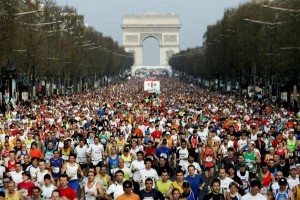 The 21st edition of the Paris Half Marathon took place on Sunday. They were 30,700 at the start of this year. A crowd including the sacred Abebe Negewo.
While he was waited by fans, his compatriot Deriba Merga, best time of 21.1 km committed on the streets of the French capital does not finish on the podium.
Negowo finished the distance in 1h 01'32". He beat Kenyans Daniel Sale and Stephen Kiprotiche.
ranking
Negewo Abebe (ETH) 1:01:33
Daniel Salel (KEN) 1:01:34
Stephen Kiprotiche (KEN) 1:01:34