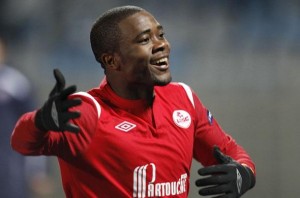 Football Club Lille on a three-game series with victory. Performance that gives confidence to Great Danes finish the season in a rank that would enable them to compete in the European competitions.
Before receiving Bordeaux this Sunday for the 27th day of the Ligue de France, Cameroonian, Aurelien Chedjou believes that they should play all the cards to provide a place in Europe.
"With the championship as the only news we have to get out of each meeting on the ball, even more than before. The players are smart enough to know that they should offer to the stadium a European competition next season " defender told on the club's official website.
If Lille beat Bordeaux on Sunday, it may be in the race for Europe.