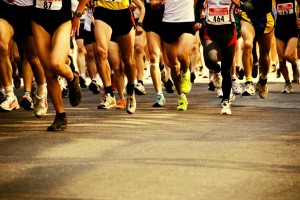 The Malagasy Federation of Athletics (FMA) leans on its future.
The FMA think of succession planning.
For this, the FMA will launch on various youth competitions to prepare for the high level. It is in this context that four young athletes participate in the International Marathon of Maurice scheduled for June 23.
Thus, Landinirina, Véronique Raverohantamalala, Jean de La Croix Rakotomalala, and Parfait Rasolonirina are responsible for defending the colors of the Big Island in this competition.
"Now it is the succession planning, including the marathon. The technical staff of the Federation is currently seeking successors to Prosper Randriasoalaza Rasoarizay and Clarisse, marathon legends of the Indian Ocean, "said the national coach, Jean De La Croix Mahatana.
Véronique and Landinirina showed good performance in the Madagascar International Marathon. The two young athletes were imperative on the last marathon organized by the Big Island.
Through the marathon of Mauritius, Madagascar athletes prepare for the Games of the islands of the Indian Ocean in 2015. It is also an opportunity to get the minimum of the Francophone Games scheduled in a few months to Nice.