On Tuesday, South Africav Football Association's (Safa) top personnel's including Kirsten Nematandani, Danny Jordaan and Irvin Khoza, met their South African Sports Confederation and Olympic Committee (Sascoc)  to discuss the match – fixing saga and a couple of issue the federation is facing.
Three people have been selected to investigate the allegation that Bafana Bafana's warm up matches in 2010 before the World cup had been fixed.
The inquiry would operate in parallel with a Hawks investigation, Sascoc President Gideon Sam said.
"They (the Safa committee) will meet with me and give me the terms of reference they have drafted. We will then meet with the minister," Sam said, adding that he could not say when that would be.
"The view among all of us here is that we should proceed with this commission to see whether we can get to the bottom of the governance issues within Safa."
Sam said they had also discussed Safa's finances.
"We looked at the financial reports of Safa and we saw the figures," he said. "The figure that really had us worried was the R92.5m in the red and we thought: 'How are you trading?'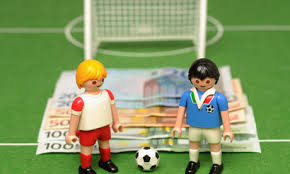 "We were assured by Safa that they will engage with us and we will engage with them.
"We want an update now and the agreement is that we will sit down with them and have a look at where we are now in terms of Safa's financial position.
"As far as Safa is concerned, they are not trading recklessly. They believe they are on top of issues."
Sam said they had also spoken about complaints from six of Safa's 52 regions.
However it has been revealed that once Sascoc is happy, the umbrella will approach the sports minister for approval as Safa is almost to be fined a one hundred Million Rand (R100m) and has agreed to face an independent commission of inquiry into its match – fixing scandal.
Read also:
http://en.africatopsports.com/2012/12/17/south-africa-safa-to-probe-world-cup-match-fixing-after-damning-fifa-report/
http://en.africatopsports.com/2012/12/18/south-africa-5-responsibles-suspended-for-having-rigged-matches/
http://en.africatopsports.com/2012/12/21/south-africa-interpol-called-into-safa-investigation/
http://en.africatopsports.com/2012/12/22/safa-south-african-authorities-to-make-arrests-in-football-match-fixing-case/
http://en.africatopsports.com/2012/12/22/south-africa-kristen-nematandani-adjourned-for-match-fixing-video/
http://en.africatopsports.com/2012/12/24/afcon-2013-safa-scandal/