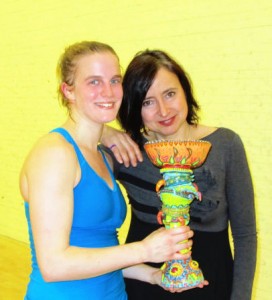 Emma Beddoes claimed the inaugural Courtcare Open title yesterday in Chorley, England.
After comfortable early-round wins, a narrow semi-final round saw Emma Beddoes take on No.2 seed 'Sarah-Jane Perry' in a nail-bitingly close match.  Beddoes' experience gave her the advantage throughout the early exchanges, and the 27-year-old established a solid two-game lead against the higher seed.  As she is known for doing, a resilient Perry fought back in the third game, and was able to launch successful comeback to level the score at two games each.
The fifth and final game was decided by the narrowest of tie-break margins, where an error from the No.2 seed gave Beddoes the opportunity of match ball.  The world No.34 made no mistake, moving past Perry and into her first final since her Meadowood Pharmacy Open 2012 victory.
Beddoes was able to continue her unbeaten run against Lust, playing precise strategy to cause her opponent problems in the first game.  A strong lead established in the first game gave her more confidence, and her momentum extended into the second game too, where she was able to counter Lust's attempts at gaining a foothold in the contest.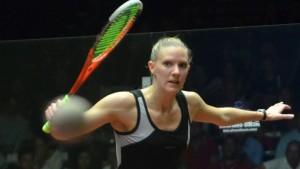 Beddoes thanked the crowd and sponsors after the match, adding: "It's been an amazing event and I'd like to thank Laura (Massaro) and Chris for putting on a great event. It makes a real difference having a player run an event as she knows what we want and we have had everything we needed all week from them. I hope to be back next year!"
Read also:
http://en.africatopsports.com/2013/03/02/squash-adrien-wehrli-a-performance-not-to-be-overlooked