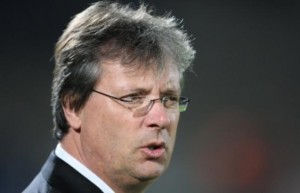 Voted as the Man of the Match, Blaise Matuidi was author of a great performance on Wednesday in the course of the return match between PSG and Valencia (1-1) in the Champions League. This generosity of Matuidi did not leave Didier Deschamps indifferent:
"This is not new. (…) I am a little worried to see him play 90 minutes every four days. He is so generous in everything he does. One time, when I saw him on the ground, I had some chills, "he told the coach of the Blues in micro of bein Sport after the game.
The Franco-Angolan will certainly benefit from the effective Deschamps will be released on March 14.
Read also:
http://en.africatopsports.com/2013/03/07/psg-valenceancelotti-matuidi-was-fantastic/
http://en.africatopsports.com/2013/03/07/champions-leaguematuidi-now-we-do-not-want-to-stop-there/