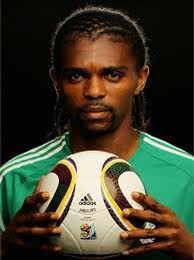 Odemwengie has been at the center of controversy with Coach Stephen Keshi something which some people term as Coach-player rivalry.
Odemwengie has also faced some disappointment in transfer matters in January.
The former Nigerian Super Eagles captain, Kanu Nwankwo has voiced out calling on the Nigeria Football Federation to look into the cat and dog relationship between the coach and player.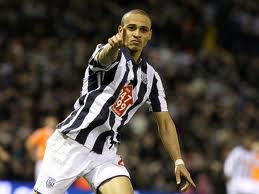 Kanu told reporters on Wednesday that the player who was ruled out from the team during the 2013 Africa Cup of Nations still has a place in

"They (Keshi and Osaze) have to sort it out and the NFF has to be involved and make sure that is resolved. This is a matter between the player and the coach and whatever decision the coach takes is final but Osaze is a very good player who is still needed by Nigeria. There is a deep problem now and the NFF has to come in and make sure that the issues are settled,"
Kanu said.the Nigerian National team. He continued to say that the Nigerian Football Federations job was to make sure there was a patch up solving whatever difference Odemwengie and Keshi had.Despite the appeal made by Kanu it is likely coach Keshi won't admit the player into the team as he had earlier on revealed that the footballer does not have the right attitude to be part of the team.
"I won't say they are no longer needed. What it means is that Nigeria is blessed with players and nobody is indispensable and bigger than the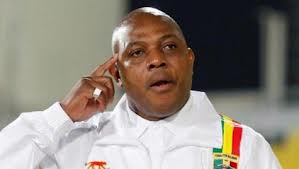 country. A national call is an honour which you have to appreciate by making yourself available if your country invites you," Kanu said.
The former Arsenal striker noted that Keshi was the boss of the team and had the right to choose who he thinks should represent the country since he made a right choice which brought home the trophy during the 2013 Africa Cup of Nations.
Read also:
http://en.africatopsports.com/2013/02/21/nigeria-odemwingie-on-twitter-to-lash-coach-keshi/