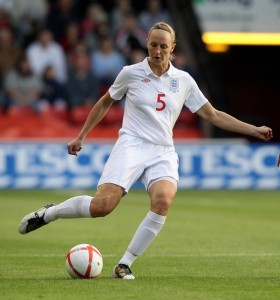 A legend of football Faye White looks ahead to this summer's UEFA Women's Champions League final that will take place at Stamford Bridge, the home of Chelsea Football Club. This is going to be fantastic and to have the opportunity to catch some top level women's football, and fingers crossed our last remaining home team Arsenal will be in action!
Will you be hoping that you can capitalise on some of the enthusiasm for women's football generated during London 2012?
Yes, I'm confident that people will support this game much like the Olympics. It is another fantastic platform to showcase how talented women's football players are, as this competition brings Europe's two best women's football clubs to London.
We are planning a series of community engagement activities,  for example last year's final gave local school children the chance to be part of the final's opening ceremony through a flag design competition and we hope to have several similar opportuities this year.
Women's football is built upon volunteers from all levels in clubs, so there will always be ways for people to get involved and experience the competition.
The UEFA Women's Champions League is the biggest club competition in women's football and, with increased coverage of the sport, this final will be sure to get the recognition it deserves. The upward trend in Europe has already started, as was demonstrated at the World Cup in Germany in 2011 and again last year when there was a record-breaking audience of 50,000 at the UEFA Women's Champions League final in Munich.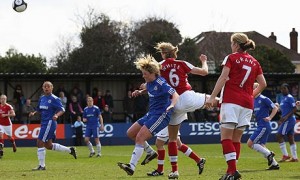 Hopefully it will help our national team too, other major countries such as USA, Germany and Sweden have more funding and support for their players and it's been like that for some time, so we have a long way to catch-up!
UEFA Women's Champions League Final 2013
When and where: Stamford Bridge, Chelsea, and London. May 23.
Read also:
http://en.africatopsports.com/2013/03/03/women-football-south-africa-holds-in-check-the-new-zealand-2-2-in-a-friendly