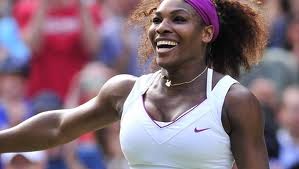 Serena Williams the Top tennis player was attending the Honda Classic in Palm Beach Gardens, Florida, when she went to snap a shot of Tiger Woods.
She got a proverbial slap whiles attempting to take a photo of Tiger Woods during a golf match by an official who stopped her amateur-photograph session, and apparently yelled at her.
Serena Williams tweeted; "Apparently u can't take pictures of golfers. This security for mad and yelled at me. In my Defense peeps always take pics of tennis players." No biggie.
She however, never knew spectators were not allowed to take pictures or videos of golfers under the PGA Tour rules.
Read also:
http://en.africatopsports.com/2013/02/25/image-of-the-day-serena-williams-world-no-1/