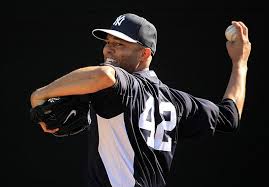 On Saturday 10 a.m,. the New York Yankees have scheduled a press conference for the purpose of Mariano Rivera is expected to make an announcement of his retirement after the 2013 season, confirms CBSSports.com's Jon Heyman. Joel Sherman of the New York Post was first to report the news.
The end of our baseball playing days happens to all of us at some point. For some, it's age 12. For others, it's 18. Or 22. For the legendary Rivera, it's age 43. Five years later, he'll be enshrined into the Hall of Fame.
Although we know that Rivera has made the greatest history in baseball. He's a 12-time All-Star who owns five World Series rings. He's the career saves leader with 608, and he has only blown 73 saves in his entire career. He sports a career 2.21 ERA, 0.998 WHIP and 1,119 strikeouts in 1,219 2/3 innings. Among pitchers with at least 1,000 innings pitched, Rivera is the career leader in ERA-plus with 206 (Pedro Martinez, Jim Devlin, Lefty Grove and Walter Johnson round out the top five).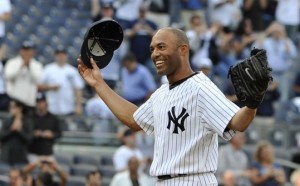 Rivera has been brilliant as well; closing 42 saves in 47 chances with a 0.70 ERA and 0.76 WHIP in 141 innings.
An interesting nugget to the retirement of Rivera will be the permanent retirement of No. 42. Major League Baseball retired the number in 1997 to honor Jackie Robinson, but players who wore that jersey number were grandfathered in. Rivera is the last remaining player with said number, so we will never see another player wear No. 42, aside from the one day each season when multiple players wear it to honor Robinson.
Read also:
http://en.africatopsports.com/2013/02/14/sport-harlem-shake-video/