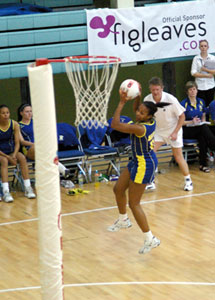 The Abu Dhabi Eagles are celebrating this week, after winning the Competitive Cup Competition at the 27th Inter-Gulf Netball Championships which featured more than 20 teams from across the region, including sides from Al Ain, Qatar, Bahrain, Fujairah and Doha.  After defeating Dubai B in the semi finals, the Eagles faced Dubai A in the final in a repeat of previous years' finals, and held their nerve despite a spirited fight back from their opponents, to take the title 11-10.  Abu Dhabi took more silverware in by winning the men's, U19 and Competitive Bowl competitions, while Daisy Conchie from the U19 side was awarded the Player of the Tournament trophy.  The Geckos are pictured with their trophy, as well as their team mascot.
University of Trinidad and Tobago retained its premiership title in the Courts All Sectors Netball League this week, while TSTT claimed the Retro Division title, with a 34-18 win against Les Enfants.
Across the Caribbean, the Jamaica Netball Association has announced it is seeking commercial sponsorship to assist in sending the young Sunshine Girls side to the World Youth Championships in Scotland later this year.
UK Netball Superleague leaders Surrey Storm lost their undefeated record this week with a 51-50 loss to Yorkshire Jets.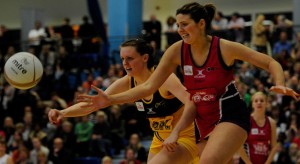 Finally, parliamentarians took to the court in Malawi last weekend, in a series of friendly sporting fixtures against their counterparts from neighbouring Zambia.  Malawi's MPs proved too strong for the visitors, winning 13-5 in a fixture which aimed to raise the profile of the sport across the country.
Read also:
http://en.africatopsports.com/2013/03/01/netball-global-news-around-the-world/