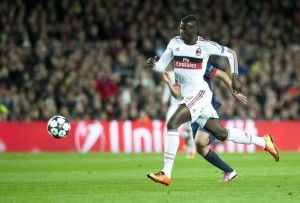 The Italian journalist was in a bad state Tuesday during the match Barcelona-Milan. Then being lead 1-0, the Milanese create an opportunity through the Franco-Senegalese Mbaye Niang.
At the end of his long ride, the player's striking hits Victor Valdes' goal bars. This action, which could have given hope to the Italians, ripped out a few tears from an Italian journalist commenting on the game.
Also because behind Lionel Messi scored a second goal and Barcelona lead the match until the end of the match.
Final result: 4-0.
[youtube]http://www.dailymotion.com/video/xy5w3r_quand-niang-fait-pleurer-les-commentateurs-italiens_sport[/youtube]