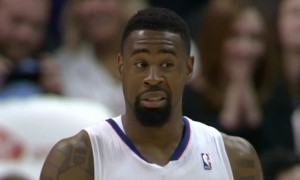 People used to say that the NBA is not always interesting!
The fact is that when you see this dunk of DeAndre Jordan, we love the NBA!
The Clippers player scored a magnificent dunk last Sunday. This may be the dunk of the year.
DeAndre Jordan gave a lesson to Brandon Knight, the leader of the Detroit Pistons. The pivot of 2.11 m has soared to register an amazing dunk. With this basket, the Los Angeles Clippers have emerged (129-97) against the Detroit Pistons.
To capture the event, the face that has dispalyed DeAndre Jordan during the dunk has been printed on a T-shirt.
Check out the astounding dunk here!!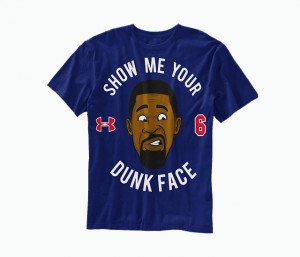 [youtube]http://www.youtube.com/watch?feature=player_embedded&v=1_rKW3HL9GE[/youtube]