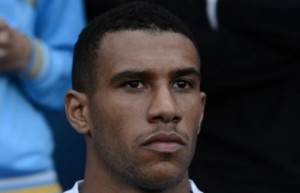 The international midfielder of the Toulouse Football Club (TFC), Etienne Capoue is in the viewfinder of several English clubs, including the Queen's Park Rangers.
Interviewed on the radio RMC on Thursday QPR, Coach Harry Redknapp has not hidden his interest in the Guadeloupean player.
The British engineer could plump for the Toulouse player in the next summer transfer window if his club managed to stay inthe Premier League.
"I like Capoue, he is a player who has a good vision of the game he is very interesting. If he keeps on, why not. There's someone following France in our club, and we have a strong bond with this championship, "said Redknapp.