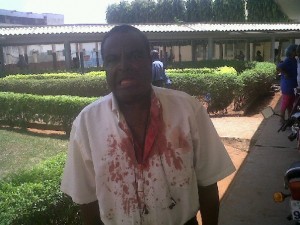 The former head of the Sports Desk of the Togolese television (TVT), Younglove Egbeboua AMAVI was seriously injured Thursday during a sit-in dispersed with tear gas by the police and security in Lomé.
According to colleagues at the scene, the dean got on his face a rubber bullet and was quickly transferred to the Central Hospital of Tokoin. His life would not be in danger.
The Togolese journalists denounce since several weeks the passing a law they deem "draconian" and which strengthens the powers of the High Authority for Audiovisual and Communication (HAAC).
Egbeboua AMAVI is currently the director of Planet Furthermore, a radio station based in Kpalimé (120 km from Lomé). He is known for his involvement in the trade union movement in the corporation.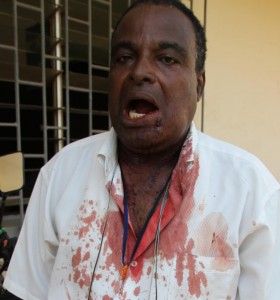 Photo taken by Noel Tadégnon