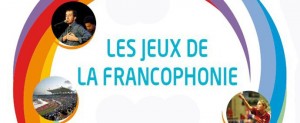 The 8th edition of the Francophone Games will be held in Côte d'Ivoire. The country of Elephants has been designated this Friday to host the competition in 2017.
"In France (Nice), on the occasion of the appointment of the host country of the Francophone Games in 2017, the Permanent Council of the Francophonie, validating the recommendations of the Advisory Board of the International Committee of the Francophone Games (CIJF ) has awarded the games in 2017 in Côte d'Ivoire "has declared on his facebook page, the Ivorian Minister of Youth Development, Sports and Recreation, Michel Alain Lobognon.
An Ivorian delegation defended last February in Nice, France, this nomination.
Created in 1987 by the International Organization of the Francophonie (OIF), the Games are held every four years, in alternation in the North country and the South country.
The competition, which has the particularity to combine sport and cultural events has taken place especially in Morocco (1989), Madagascar (1997), Niger (2005) and Lebanon (2009).
The 2013 edition will be held in Nice, France from September 6 to 15.