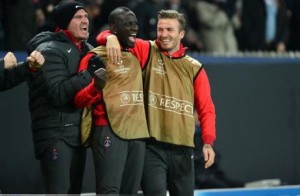 21 million euro. This is what the Champions League was already brought back to Paris Saint-Germain.
The French capital club which will face FC Barcelona in the quarter-finals of the European competition had won 8.6 million euro for its participation in the group stage.
Victories premiums are 5 million euro.
PSG received 3.5 million for its qualification to the knockout round of the Champions League.
Finally, the participation to the quarter bring back 3.9 million euro to the club of Ancelotti.
Read also:
Champions League: PSG versus FC Barcelona
Carlo Ancelotti: "Barcelona? A good test! "