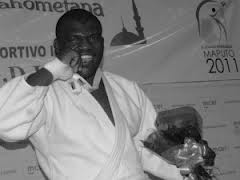 Born on February 23, 1984, Franck Martial Ewane Moussima is a Cameroonian judoka of less than 100 kg category.
He is one of the Cameroonian judo sure talents.
"The good performance of Cameroonian judo result of work done in recent years, through internships. On a personal level, it has been a few years since I was not able to be at my best internationally and today I made a big fight, "he said after his final at All Africa Games in Maputo in 2011.
Palmares
2011: Gold medalist at the All Africa Games (Maputo)
2008: Bronze medalist at the African Championships
2007: Gold Medalist at the African Games (Algiers)
2007: Silver medalist at the Universiade
2004: Bronze medalist at the African Championships