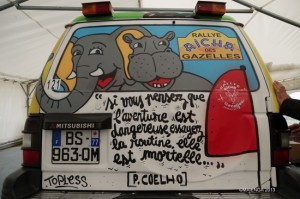 The 23th edition of the Rallye Aicha des Gazelles starts this Saturday, March 16. Highlights of the start of the competition have already started at the Trocadero gardens in Paris.
The official start will be given at 2pm.
300 Gazelles are on site, waiting the kickoff and ready for the challenge and discover new adventures.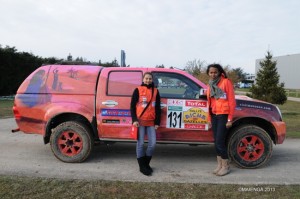 After the official depart, the crews will cross France and part of Spain to join Barcelona, where the Ferry will take them to Tanger.
Landing scheduled for Monday, March 18 on the Moroccan land in the evening, before joining Erfoud at South Morocco, known to be the "gateway to the desert", a nickname that says a lot!
Read also :
http://en.africatopsports.com/2013/03/16/rallye-aicha-des-gazelles-the-departure-is-this-saturday/
http://en.africatopsports.com/2013/03/14/rallye-aicha-des-gazelles-a-nigerian-and-a-french-woman-competing-for-the-africa-top-sports-trophy/