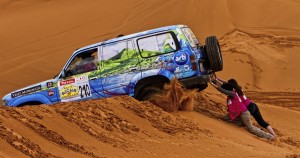 The 23th edition of the Rallye Aicha des Gazelles starts this Saturday, March 16.
As AfricaTop Sports announced to you, 300 women (150 teams) aged 22 to 69 years and 33 different nationalities will start.
Morocco, Angola, Nigeria, Senegal, Congo, Libya and Gabon are the African countries which are involved in this race.
The particularity of this year is the Trophy Africa Top Sports brought into game.
The Rallye Aicha des Gazelles is a female competition that takes place in the south of Morocco. The competition starts this weekend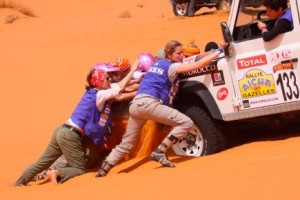 ends on March 30.
Read also :
http://en.africatopsports.com/2013/03/14/rallye-aicha-des-gazelles-a-nigerian-and-a-french-woman-competing-for-the-africa-top-sports-trophy/