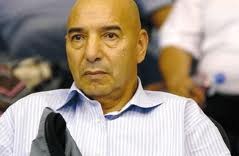 Abdelghani Djadaoui joined the sporting public on the delicate mission of the junior team of Algeria to pass the first round after the 0-0 draw between the Fennecs and the Squirrels of Benin in the opening of the Afcon U20 football.
The former coach of the Greens, also recruiter for FC Sochaux has not really unearthed the rare bird.
"I think the national team failed especially in midfield where they were not performing as expected, hence the difficulties undergone against a tough opponent," analyzed the recruiter of Sochaux.
"In such an appointment, the first game is always difficult for the selection of the host country that undergoes additional pressure against its opponents. This was the case of our team this time, knowing that most of its players are not used to playing in front of an archi-tiered roof, "said the former Algerian international.
Egypt is the next opponent of Algeria: a derby of North Africa.