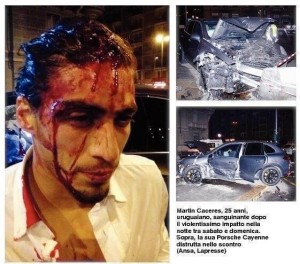 Martin Caceres brush against the worst this weekend. The Uruguayan defender of Juventus was involved in an impressive car accident in Italy.
Images of the clash are not beautiful to see and just a glance at the state of Caceres' Porsche Cayenne, we can say that the player was fortunate. Caceres comes out with a "cut to the scalp sutured," as well as "one wound to a cheekbone."
To believe the Italian sports daily TuttoSport, the Bianconero would collide with an Alfa Mito around 3.a.m in the morning in Turin.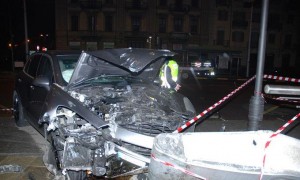 The shock would have thrown the player's car off the road to finish the race in a subway. According to local police, this is the Alfa Mito who would be in dispute for having blown a priority.