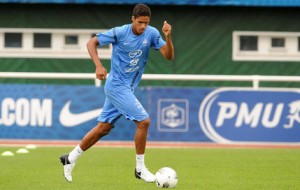 Like the new kid in the Blues, Paul Pogba, Raphael Varane is one of the revelations of the French football.
The Real Madrid defender is part of the group convened by Didier Deschamps for both games of the European zone playoffs of World Cup Brazil 2014.
Having become holder in the defense of Real Madrid, the Martinican could be with the Blues as suggested Deschamps on Monday.
"Is there any risk to let him start against Georgia? There is always a risk. He will start at one time or another, promises the coach of the team of France. The zero risk does not exist. I have no question about his performance. There is another context. Is he able to bear? Yes, I think so. '