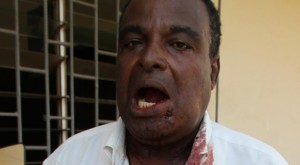 The health of the Togolese sports journalist, Younglove Agbéboua Amavi seriously injured on March 14 during a sit-in of protest concerning the media organizations in the country is in a critical condition.
Under the first head of the group "SOS Journalist in Danger", the former head of the Sports Desk of the Togolese Television (TVT) was knocked at the jaw by a rubber bullet and has actually fallen into a critical condition.
"The fracture is more important than previously thought and requires a fast surgery, the doctors said that within a week, he must be operated, otherwise, there may be a risk of complications. We are very shocked, "said Ferdinand Ayité.
A fundraising Campaign is initiated to allow the Secretary General of the Union of Information agents, technicians and journalists bodies (SAINJOP) to be operated. The cost of the treatment is estimated at 650,000 CFA francs.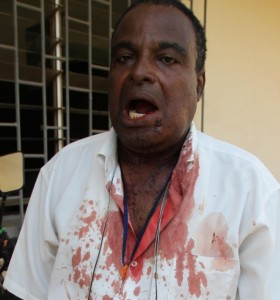 "We are in the process of mobilizing resources to enable him to get the operation. He has already started the checkup that the doctor asked. After, we will get into the most important phase concerning his operation. At the very least, we need six hundred and fifty thousand (650,000) Francs Cfa for this surgery and therefore these are funds that need to be quickly raised to enable the operation as earlier as possible, "said the editor of the newspaper L' Alternative.
See also:
http://en.africatopsports.com/2013/03/14/togo-amavi-sports-journalist-seriously-injured/