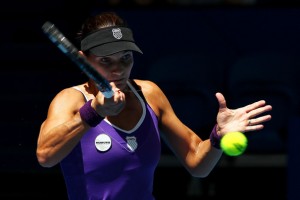 African tennis on the women board lost a step in the new ranking of the WTA.
Eliminated in the second round of Indian Wells, Chanelle Scheepers lost a step. The South African occupies the 61st place worldwide. Her compatriot Chanel Simmonds ranks 180th or 5 rows lost.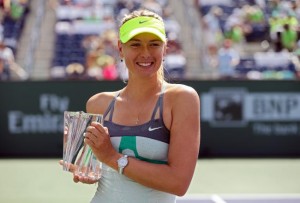 With a strong performance in the final of Indian Wells (6/2, 6/2, before Caroline Wozniacki [9th's new rankings]), Russian Maria Sharapova (pictured right) found the second step of the podium, 350 points Serena Williams the World No. 1.
Her eldest Venus rises to 18th place (2 places).