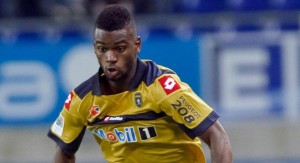 Football players are more demanding when in regard to their working conditions. The proof once again with Abdoul Camara Razzagui. Guinean midfielder will miss the next round of qualifiers with the national Syli. He was to join his teammates Monday in Paris to fly to Maputo, Camara finally stayed with his club in Thessaloniki (Greece).
Razzagui wants to travel in premium class while the Féguifoot (Guinean Football Federation) has reserved that travel in economy class for its players. So, although coach Michel Dussuyer disappointed. "It's a shame not to have him. I do not know yet if I will call aa other player or not, "has declared the French technician.
The Guinea will face the next weekend the Mozambique in FIFA World Cup 2014 qualifiers.