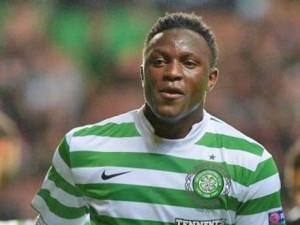 England closely following the Kenyan player, Liverpool have joined the chase for Celtic midfielder Victor Wanyama
According to Daily Mail, the Reds Manager Brendan Rodgers has had the 21-year-old watched extensively and is ready to make a move in the summer window.
Rodgers has made strengthening his defence a priority and wants at least one more attacking player. Yet Kenya holding midfielder Wanyama fits the player profile desired by the club's owners and he can also provide cover at centre back, which is a bonus.
Wanyama has been watched by both Manchester clubs, Arsenal, Everton and Sunderland this season as he has proved one of the stars of Celtic's Champions League campaign.
He has one year left on his contract and Celtic would want around £10million. Liverpool want four new players in the summer but are also likely to offload some of their big earners to help offset the cost and lower their wage bill.