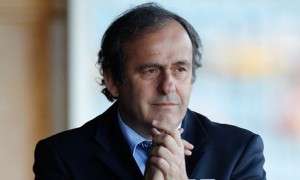 Michel Platini hesitates to stand for the presidency of FIFA.
In an interview with the German weekly bi-Kicker, the UEFA president casts doubt on his possible candidacy in 2015:
"I do not know what I'll do (…) I thought about it for a long time because everyone asks me the question. President Blatter announced he was leaving. The item will be free. For whom? Let's see it. "
Reelected in 2011, Sepp Blatter announced that he will not represent himself at the end of his mandate.
In August, the FIFA president Platini stated that "a good possible successor". A long ago, the two men have stretched openly their divergence.
Read also:
http://en.africatopsports.com/2013/03/19/technology-in-football-blatter-accuses-platini/