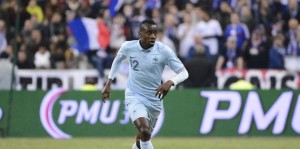 The French international Jérémy Toulalan, in an interview with the newspaper Ouest-France, discusses the performance of his successors in his position in the Team of France.
The former midfielder of Olympique Lyonnais welcomes the quality of the game of Blaise Matuidi.
"There are a lot of good players in my position. Matuidi impresses me. Gonalons made his games. There are also many good players who claim the selection and do not go. Sometimes, I went there while others were better. It turns; the team of France requires to get redone, to get rebuilt. It's good that there are also young players, "said the player of Malaga CF.
The French-born of Angolan and Congolese origin took the defense of Karim Bezema in an interview with football365.fr.
"Karim also has a great talent. He previously demonstrated. During a season, there are always complicated times. At this point, it is not easy for him. But Karim is a worker who loves his job. He fights. I see it every day. I'm not worried about him, "said the midfielder of PSG.
The former shareholder of AS Saint-Etienne evolves with the French team (seniors) since 2010.