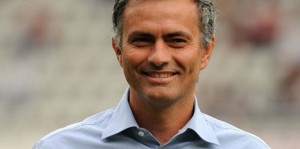 What will be the next destination for Jose Mourinho? The coach of Real Madrid, surrounds the subject of mystery. "The special one" does not exclude the possibility of returning to one of his former clubs.
"Everyone knows that I have a spirit of adventure. Maybe I'll go back somewhere where I've been. There are things that may be on the verge of happening and nobody can imagine, "said Mourinho.
These movements of the Portuguese coach are not without influence on his family: "For my family, it is not easy. We'll see what will happen (…). After England, Portugal, Italy, and Spain, it is not easy to find a new destination. "
José Mourinho has already resulted in particular FC Porto (2002-2004), Chelsea (2004-2007) and Inter Milan (2008-2010).