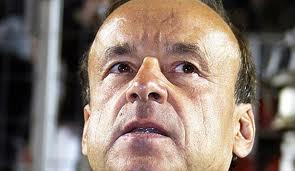 Real demonstration for the Stallions of Burkina Faso on Saturday against the Mena of Niger (4-0) in the third day of the World Cup Brazil 2014 in Ouagadougou.
The Foals of Gernot Rhor sank against the final runners-up of the last African Cup of Nations of football.
"Today, we saw a large team of Burkina against a team under construction. We have revamped our team because our goal is not the World Cup but to rebuild the team in order to qualify for Afcon 2015. We know that Burkina Faso is with full confidence. It is a team with great players. We came with a bouquet of flowers to congratulate them as vice-champions of Africa. I thought the gift would stop there, unfortunately, we made further including the second and fourth goals, "said Gernot Rohr at the press conference.