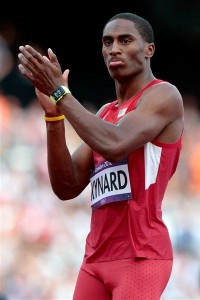 Another clean sweep of Olympic medalists will grace this year's Prefontaine Classic, part of the Samsung Diamond League, and this time it's the men's High Jump. It will be held on 31st may and 1st june.
The all-star field is led by Russia's Ivan Ukhov, the gold medalist from London who is aiming for similar results at this summer's IAAF World Championships in Moscow.
Ukhov will be familiar with the competitors who stood with him on the same podium in London, all four of them, as the bronze medal were split between three athletes. USA's Erik Kynard won the NCAA title last year with a lifetime best of 2.34m, and then came within one centimeter of that mark to take the silver medal at the Olympics.
Like Kynard, Derek Drouin of Canada also competes on the US collegiate circuit. He took bronze at the Olympics last year and more recently beat Kynard to the NCAA indoor title, which he won with a Canadian record of 2.35m.
The two other bronze medalists from London are also confirmed for the field, Mutaz Essa Barshim of Qatar, the Asian record-holder indoors and outdoors, and Robbie Grabarz of Great Britain who won last year the European Championships before taking bronze at the Olympics.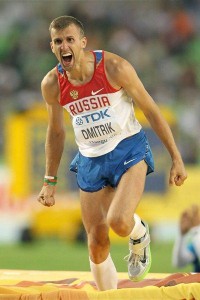 Also in the field is World champion Jesse Williams of the USA, who owns the stadium record with his PB of 2.37m set when winning the 2011 US title.
Russia's heritage in the event will be represented with other stars, 2011 World silver medalist Aleksey Dmitrik and European indoor champion Sergey Mudrov led by 2008 Olympic gold medalist Andrey Silnov.
Add to the field emerging star 21-year-old Guowei Zhang of China, a finalist at the 2011 World Championships and the fourth-place finisher at the 2012 World Indoor Championships.