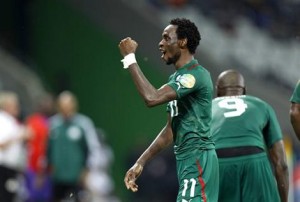 Saturday, the Stallions of Burkina Faso have dominated the Mena of Niger on the score of 4 goals to 0.
Pitroipa, Bance, Kabore and Nacoulma have scored for Burkina Faso.
Stallions are second in the group with 3 points behind Congo which has 0 points.
Find out all the goals scored by the Stallions!
[youtube]http://youtu.be/nmhUg5A579c[/youtube]