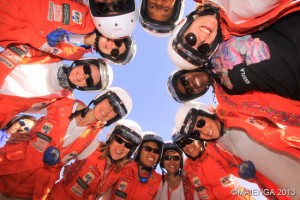 After a week of racing and three stages of the 23th edition of the Rallye Aicha des Gazelles, the Senegalese Syndiely Wade and her teammate, the Vietnamese Florence Pham (crew 188) are 3rd in the 4×4 overall standings.
Syndiely Wade is on course to win the Africa Top Sports Trophy. The Moroccan crew 197 is in 19th place … What are your predictions?
The backstage at the Rallye des Gazelles is on Africa Top Sports with our special reporter from Tuesday.
Get wired!