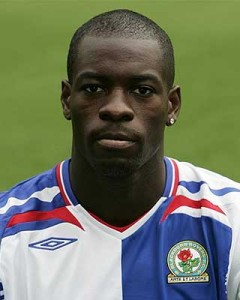 Christopher Veijeany Samba was born on 28th March, 1984 a suburb in the South-East of Paris famous for its university and also some dangerous estates. But to really understand the man you have to hear the story of why he chose to play international football for the nation of Congo-Brazzaville (also the Republic of Congo), where his parents Jean-Jacques and Clarice emigrated from before their son was born.
Samba, however, says that he owes his football career to Congo. "A lot of people have said that to me, 'Today you could be French, you could be playing in the France team'. I say, 'Well, what people don't know is what happened to me when I was 19'."
At 19, Samba was coming to the end of his time at the academy of Sedan, a club in the north-east of France who go up and down between the top-flight and the second division. Samba broke his fibula and Sedan decided, he says, not to give him a professional contract. "They said, 'He's injured, he's finished', so I was on my own," he says.
"I had no club and I had to train by myself for a long period of time. I was 19 years old. I had to recover from the injury myself without a physio, no money. For six months I did not have a club and I was just training. I went to small teams like Rouen who did not even want to let me train with them. I went for trials at Charleroi in Belgium and Cannes. I was travelling around trying to get my career back on track. I was not good enough for them. That's football, you know?"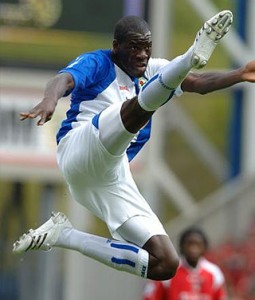 He says that he became so disillusioned with football during that time that he considered quitting the game. Then he learned that Congo-Brazzaville were organising training camps in France for the children of émigrés who were eligible to play for the national side. It gave him the opportunity to train at a good standard and, eventually, play games on a big stage.
It is hard to imagine that Samba admits he had "shaky legs" so nervous was he when Hughes gave him his Blackburn debut in 2007. He had previously been told he would not be playing until the following season. But one game became two and then three and from then on he was established. Now he lives near Stockport with his German wife and two children and his biggest problem is the traffic on the A6.
[youtube]http://www.youtube.com/watch?v=WAUEEZc1KeY[/youtube]
Read also:
http://en.africatopsports.com/2013/03/06/exclusivity-africa-top-sports-interview-with-florent-ibenge-coach-of-as-vita-club-of-dr-congo/