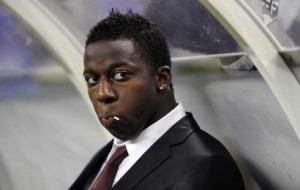 During a press conference, Aly Cissokho has discussed his situation in Valencia.
The Franco-Senegalese defender took the opportunity to make a point about his future in the Spanish club.
"In this second part of the season, I do not play as much as in the first. I want to play; I want to be on the ground. But it is not for me to decide. I am proud to have my name associated with English clubs even if I am here and I want to play more games.
"For the next term of the Valencians in La Liga, against Atlético Madrid, Cissokho seems confident: "I think we're good now. We can get a good result at the Vicente Calderon. "