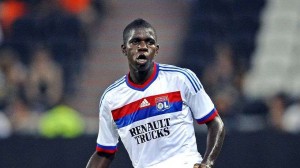 A new caliber in the footsteps of the Lyon defender, Samuel Umtiti.
After FC Barcelona and Juventus, it is now the turn of AC Milan.
According to the Corriere dello Sport, AC Milan oversees the 19 years old Franco-Cameroonian. The lombard Club would fancy his recruitment right after the match between France and Denmark (3-1), of the less than 20 last week.
The contract of Samuel Umtiti ends in June 2015. Lyon seeking to replenish its fund will not oppose to the departure of the player if the Lombard club gives tempting offer.
International Junior of France, Samuel Umtiti will be with the Blueberries in Turkey for the World Cup U20 from 21 June to 13 July. France is in Group A with an African country which remains to determine.