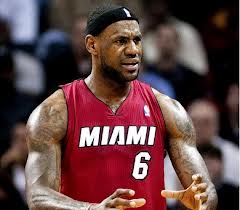 MVP 2012 continues his ascension. Face to Orlando last night, LeBron James missed the triple double for a rebound. A nasty habit for him, since the beginning of his career, the Heat star has missed 24 times the triple double for a pass or rebound!
It is for this reason that he had the good word.
"In the story, I'll end up as the king of 'almost triple double.'"
Still remember that career, LeBron has managed 46 triple double: 36 regular season and 10 in the playoffs.