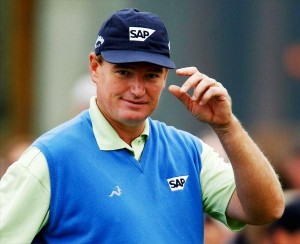 Ernie Els was born on 17thOctober, 1969; he is a South African professional Golfer. Who has been one of the top professional players in the world since the mid-1990s? He is known as "The Big Easy" for his fluid, seemingly effortless golf swing. Among his numerous victories are three major championships: the U.S. Open in 1994 at the Oakmont Country Club and 1997 at the Congressional Country Club, and The Open Championship in 2002 at Muirfield.
Other highlights in Els' career include topping the 2003 and 2004 European Tour Order of Merit (money list), and winning the World Match Play Championship a record seven times. He has held the number one spot in the Official World Golf Rankings and holds the record for weeks ranked in the top ten with over 750.
Growing up just east of Johannesburg in Kempton Park, South Africa, he played rugby union, cricket, tennis, and, starting at age 8, golf. He was a skilled junior tennis player and won the Eastern Transvaal Junior Championships at age 13. Els learned the game of golf at the Kempton Park Country Club where he started carrying for his father, Neels. He was soon playing better than his father (and his older brother, Dirk), and by the age of 14 he was a scratch handicap. It was around this time that he decided to focus exclusively on golf.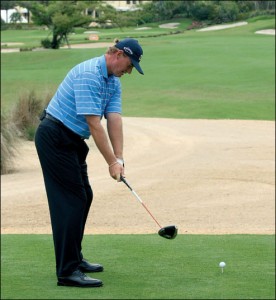 Els first achieved prominence in 1984, when he won the Junior World Golf Championship in the Boys 13-14 category. Phil Mickelson was second to Els that year. Els won the South African Amateur Championship a few months after his 17th birthday, becoming the youngest-ever winner of that event, breaking the record which had been held by Gary Player.
Els married his wife Liezl in 1998 in Cape Town and they have two children, Samantha and Ben. In 2008 after Els started to display an "Autism Speaks" logo on his golf bag it was announced that their five year old son was autistic. Their main residence is at the Wentworth Estate near Wentworth Golf Club in the south of England. The family also has a home in Jupiter, Florida in order to get better treatment or Ben's autism.
[youtube]http://www.youtube.com/watch?v=GDBLsUUR92c[/youtube]
Read also:
http://en.africatopsports.com/2013/03/06/golf-stacy-lewis-won-her-6th-title/