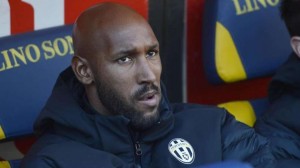 Nicolas Anelka doesn't want to change immediately. The former France international has not enjoyed the fact that some media write about his possible transfer. The French striker who went around China posted on his Facebook page a message of pejorative character:
"I never thought or even had the idea to terminate my contract with Juventus. For a second time, 10Sport issued stupid infos!"
A message that those media that talked about his transfer will not appreciate. This is the beginning of a conflict between the player and the media.
[youtube]http://www.dailymotion.com/video/xx72mz_les-premiers-mots-d-anelka-a-la-juventus-turin_sport[/youtube]