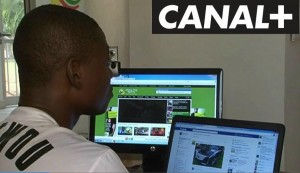 Saturday, Togo faced in Yaoundé Cameroon for the playoffs of the 2014 World Cup.The team of "Talents d'Afrique", a magazine on African performance in Europe broadcasted on French channel Canal +, was on the premises of your website Africa Top Sports for a report.
The opportunity to see how journalists work and vibrate on match days. Africa Top Sports, based in Lomé, necessarily supported the Hawks. Big disappointment (defeat on the score of 2-1 at the end) but the team of your favorite website keeps on smiling. Ahead African football!
Relive this report broadcasted Monday.
[youtube]http://youtu.be/FQhC2-znQrk[/youtube]