The 23th edition of the Rallye Aicha des Gazelles is nearing its end. Africa Top Sports offers you some shots of African teams during the marathon stage. (Photos: Nicolas Négoce)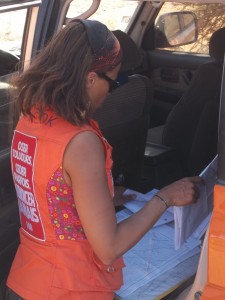 In this photo, Syndiely Wade, the Senegalese crew 188. With 7 participations in this Rallye, Syndiely mastered maps and compass. The Rallye Aicha des Gazelles is indeed a navigation rally (map and compass, no GPS), where the navigation strategy outweigh speed.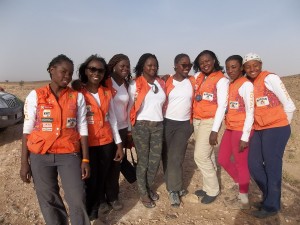 Total African crews (Congo, Gabon, Nigeria, Angola …). Partner for 14 years, total sharing of social and environmental values defended on the field by the Rallye Aicha des Gazelles. They piloted Isuzu-DMax, that are pure wonders of decoration with a covering which takes its inspiration from the wildlife that abounds in Africa.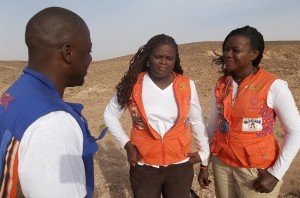 Our special reporter in Morocco, Nicolas Négoce, along with crew 205 composed of Nigerians Ogechi Anusionwu and Joy Uwagboe. For their first participation, Nigerian women are satisfied with their performance. They finished in the 84th place.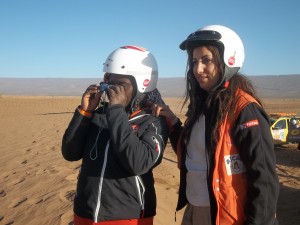 Here is the crew 202, Oskavie Mbitsi-Byssh, secretary, and Latifa Briziz, accountant. A Franco-Congolese crew, which for its first participation was not unworthy. 36th in overall classification.