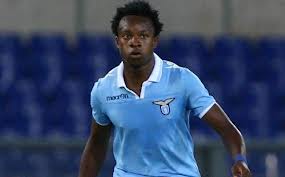 The status of Nigerian midfielder, Ogenyi Onazi has changed the title of champion at the recent African football Cup of Nations and also especially after the games of the Europa League. The player won the place holder in his training of Lazio Rome.
"Everyone knows that things are suddenly better for me in my club after the African Cup of Nations. The competition has changed my position "
Born December 25, 1992, the Lazio Rome is the first club of the international Super Eagle. He settles down coming from My People FC, a Nigerian club. The midfielder went through selections of youth including U17 years and 20 years in Nigeria.