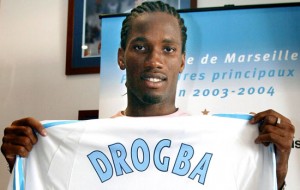 This was a well kept secret! For several months, the club OM was forcing to bring back Didier Drogba in the South-East of France. The club missed the shot just a few months ago, the player finally joined Galatasaray. The club OM was unable to match the amount of the transfer of 10 million euros, plus a bonus of 15,000 euros per match played.
Didier Drogba also wanted to replay the Champions League, which he won in 2012 with Chelsea. And deliver a game this week that promises against Real Madrid.
But Marseille wanted Didier who can still bring a lot despite his 35 years. And for several months, the president was forcing to bring the player next summer.
The transfer should be announced on 26 May 1993, the 30th anniversary of our European title in Munich. According to my information, Didier has agreed to halve the amount of the transfer and renounced his match bonus! However it would affect 25,000 euros per goal scored in the league, and twice in the Champions League if the club happens to qualify for next season.
Sabri Lamouchi, the coach of Ivory Coast, who has decided to dispense with the services of Didier was the first surprised by this transfer. And yes, Sabri should not bury my friend too soon. He must play the World Cup 2014 and the transfer to the Om will help.
Didier I got off was delighted. In Marseille, the joy is great today. We remember the great times from 2003-2004 before his departure for Chelsea!
I cannot wait to see Didier back to the Velodrome and drink with him in his new Phoenician success…