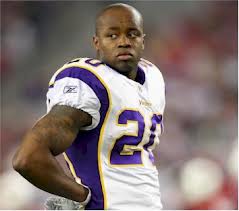 Madieu Mohammed Williams was born on 18th October, 1981 in Sierra Leone; West Africa moved to the United States at age nine and lived in Lanham, Md. In 2004, he was drafted by the Bengals in the second round of the NFL Draft and spent the first four years of his career there. In 2008, Williams signed a six year contract with the Minnesota Vikings.
Williams's mother passed away from a stroke after his rookie season, Williams understands firsthand the severity of minority health issues. The Madieu Williams Foundation focuses on health, wellness, nutrition, fitness and education for underprivileged youth. Through his foundation, Williams reaches out to youth and teaches them at an early age the importance of a healthy lifestyle.
This past football season the Madieu Williams Foundation started a life skills program in North Minneapolis. The program worked with 20 eighth grade students throughout the season and met with them every Monday to discuss different life skills. Through the program Williams was able to reach out to the kids and introduce them to several people in the community, while also bringing them on field trips to explore the many possibilities their future could hold. The Foundation rewarded the kids for their participation and involvement by bringing them to the Vikings games.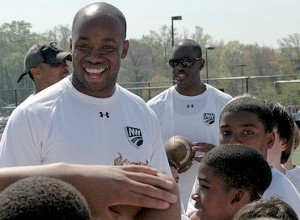 On March 29, 2008, the Madieu Williams Foundation teamed up with Kaboom! and funded an entire playground build in Cincinnati. The build took place in just one day with the help of over 150 Madieu William Foundation volunteers.
[youtube]http://www.youtube.com/watch?v=nAk6_-2QK1M[/youtube]