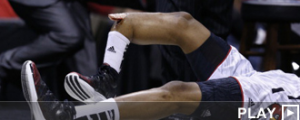 The images are not very pretty to see. Kevin Ware, a basketball player of Cardinals Louisville (university championship), was the victim of a terrible injury, one of the worst in recent years. His shin came out of his leg 15 centimeters!
Wanting to block a shot at three points, Kevin Ware fractured his tibia in two places when falling on the ground. Before this scene of horror, his teammates collapsed in tears on the floor. The game between Louisville Cardinals and Duke Blue Devils in the NCAA finals series (the U.S. college basketball championship), was arrested for ten minutes.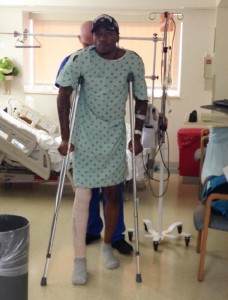 For small history,, the Cardinals won the game 85-63. Ware has been successfully operated and begins to walk with crutches.
Here is the video: