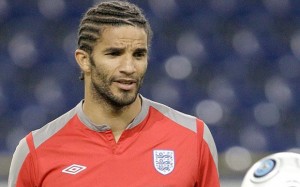 Hard not to remember David James. Famous for his many blunders in the English league is better known under the name "Calamity James".
The former goalkeeper of the English national team of football has been committed to IB Vestmannaeyja (L1 Iceland), an Icelandic club where he will be player-coach!
We should hear it soon!
Here is one of his balls which could have cost dear to his team:
[youtube]http://www.youtube.com/watch?feature=player_embedded&v=Ud9ev2dp5xw[/youtube]